(CLICK ON THE IMAGE BELOW TO READ THE WHOLE ARTICLE)
I recently had the privilege of taking part in the 33rd edition of the Baie-Comeau Symposium (https://www.sympobaiecomeau.ca).
This was my second time participating in this juried festival which took place from June 24th through to June 30th in Baie-Comeau on the North Shore of Quebec. The event is held in an indoor arena and each of the 34 artists is assigned a 10-foot kiosk equiped with a peg board for displaying art, a work table and lighting. We are allowed to hang 2 finished pieces at the beginning of the festival and all other work must be completed on site during the six days of the Symposium.
Doors open to the public at 10:00 am and close at 9:00 pm. The artists are very well looked after and have no worries other than producing work for the public's appreciation. The people of Baie-Comeau really do love art and many residents put aside a small monthly budget in order to purchase a new piece every year!
Slow painter that I am, I did manage to complete 13 small pieces during this year's event - you can see them in under the section "Work" in the album "Baie-Comeau".
Enjoy!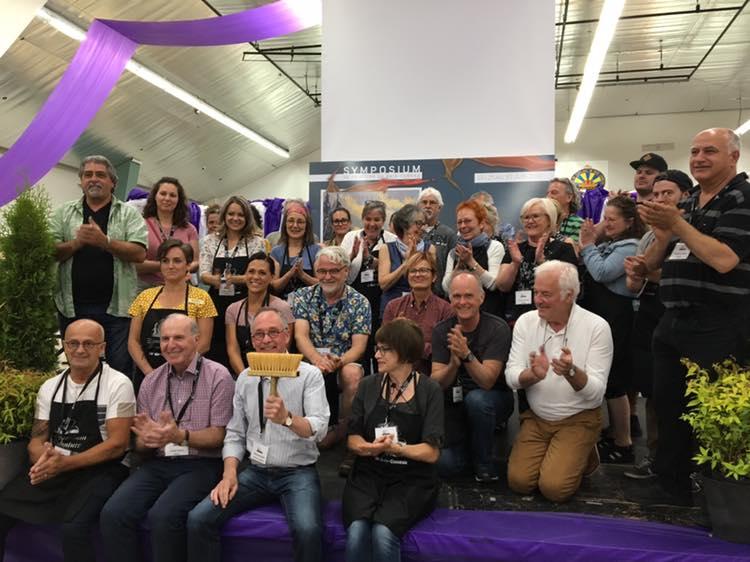 Weight: 0