(CLICK ON THE IMAGE BELOW TO READ THE WHOLE ARTICLE)
The white peony is slowly taking shape... one petal at a time!
There are so many different shades and colours playing around in this flower. Some parts near the centre are quite pink, other bits are more yellow, picking up the tones of the stamen. The green of the leaves also reflects on some areas.
I have mixed a grey from the blue and the green of the background along with a bit of pink. This gives me a neutral tone to render the shadows and which I can tint to lean towards the other colours in the petals. The goal is to acheive an overall feeling of harmony!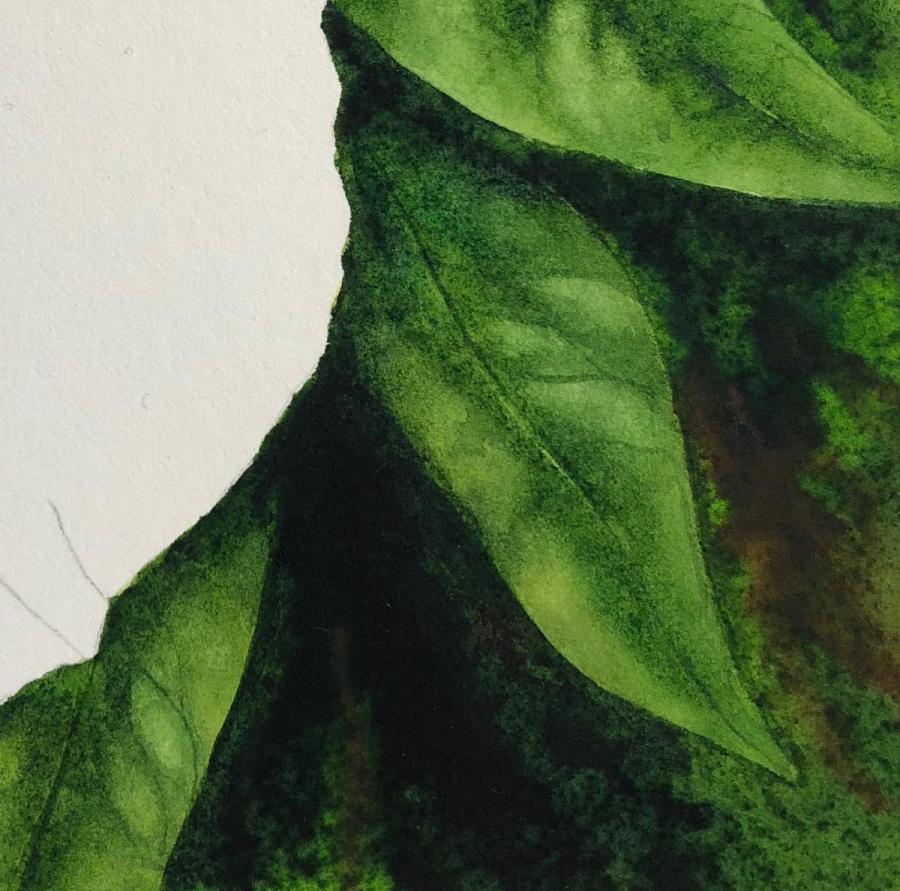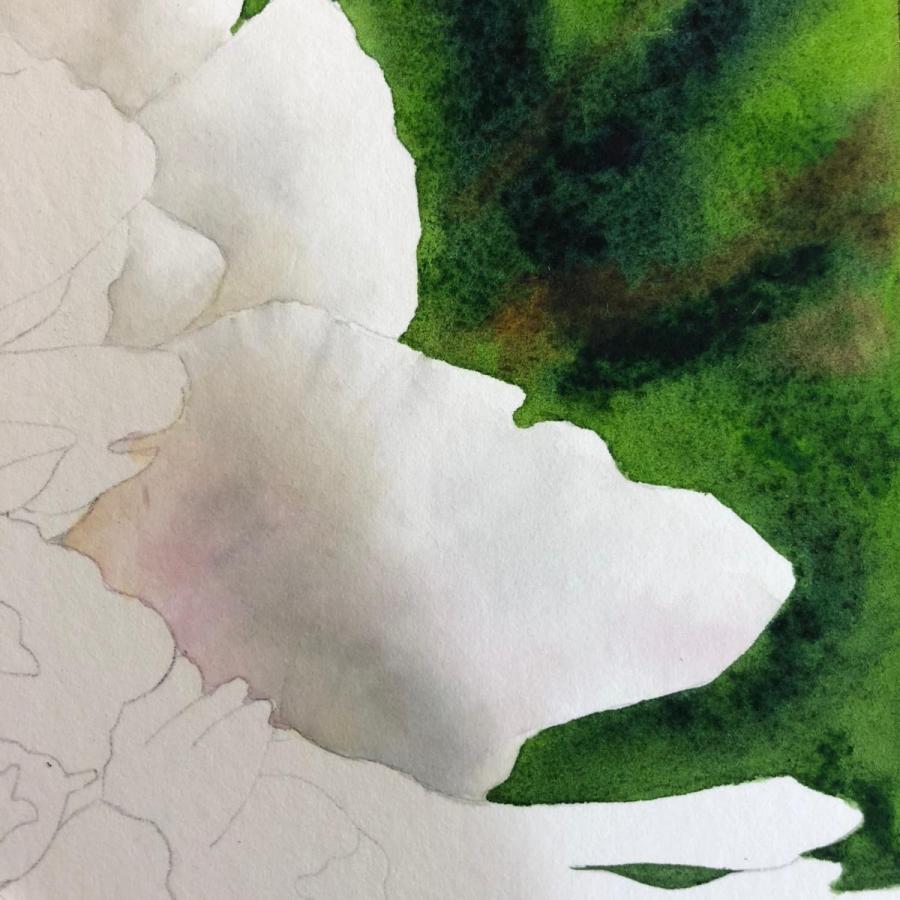 Weight: 0