(CLICK ON THE IMAGE BELOW TO READ THE WHOLE ARTICLE)
It seems that the days just fly by...
The Peggy's Cove Area Festival of the Arts Studio Tour was a huge success! It was my first experience, being relatively new in this area. Nine of the sixteen artists from the Crossroad Artist Group were set up in Paul's Hall on the Peggy's Cove Road with artwork on two floors as well as under my pop up shelter outside. The turnout was great and it was so stimulating to meet all the visitors and to chat with them.
So many different styles of expression, different mediums and visitors who are attracted to different things. That is one of the greatest things about visual art - the freedom for each artist to do what he or she wants and to know that there will always be someone who will be charmed by their work.
In the midst of the current heatwave I wanted something fresh and pretty to work on, hence this closeup view of a beautiful peony flower that I came across last year. It is quite a detailed piece but should work up rather quickly... famous last words!
I'll update with progress in a few days...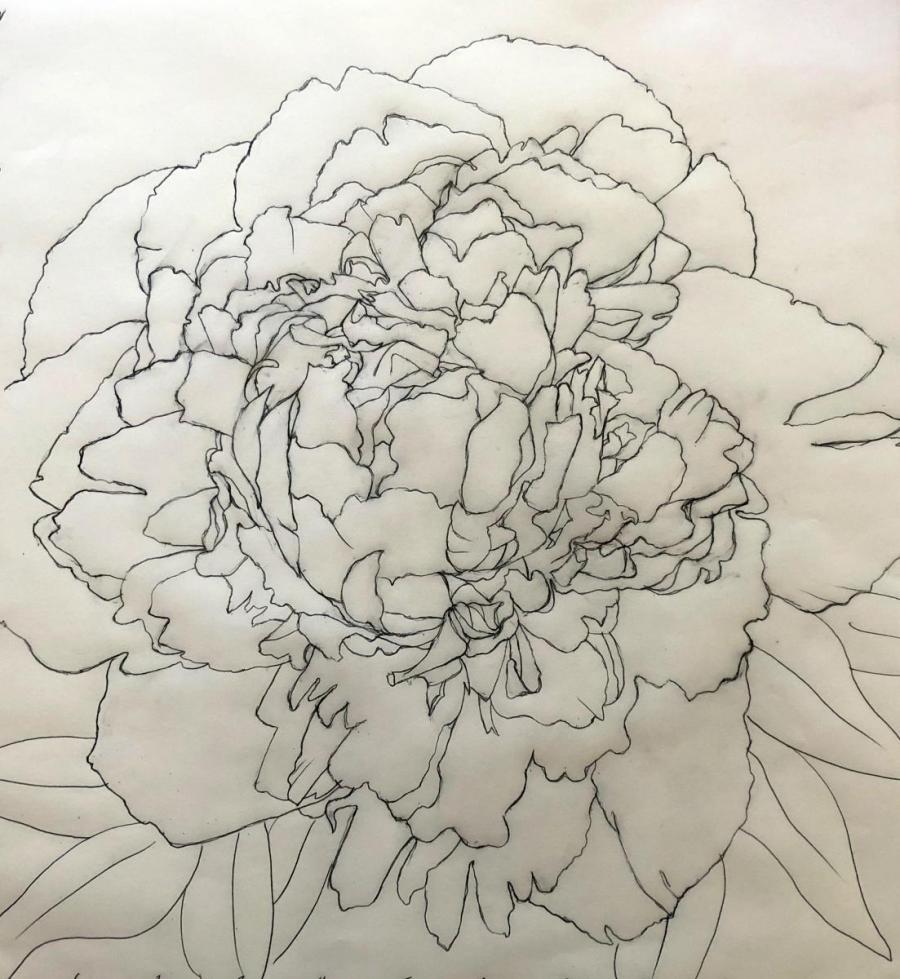 Weight: 0