(CLICK ON THE IMAGE BELOW TO READ THE WHOLE ARTICLE)
My new piece featuring some old records and keys is well underway.
After transferring the drawing to the paper I needed to mask the records and keys to be able to do the wood background with big, flowing brush strokes, not wanting to have to worry about going around the keys. I covered the large area of the record with plastic cling film, taping down the edges with masking tape. I applied masking fluid to the contour of the records up to the tape, and also to the keys and string.
Once the wood background had dried I removed the masking materials. I will most likely add some dry brush details to the wood at a later date.
Next step is working on the keys and the old paper covers of the records.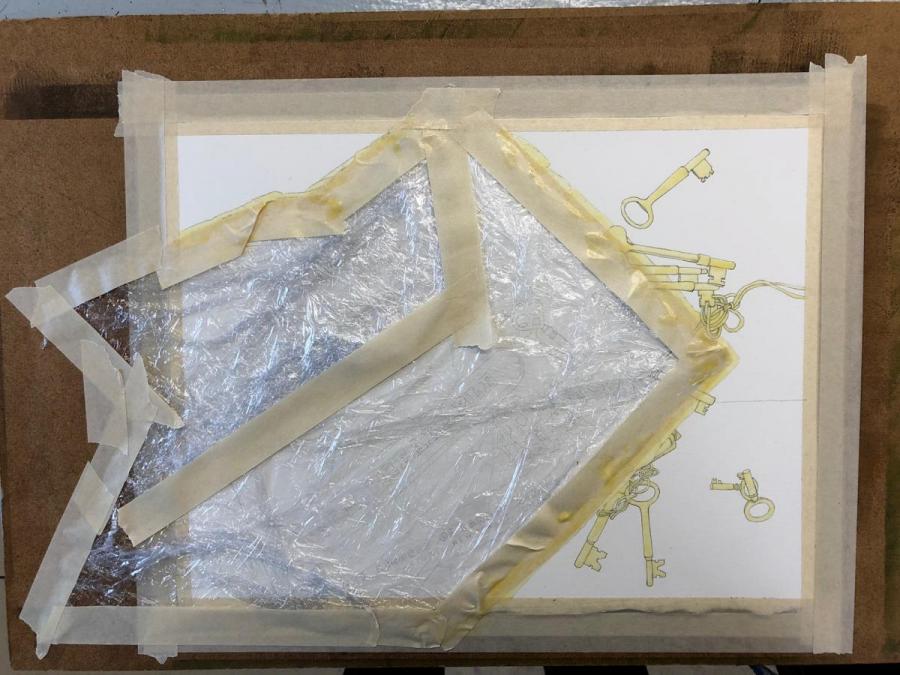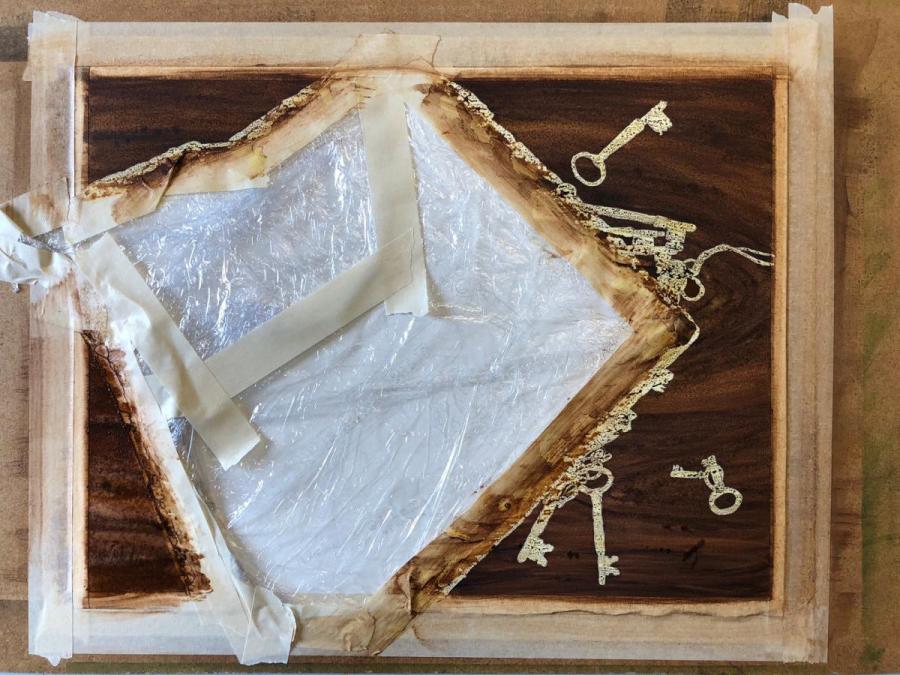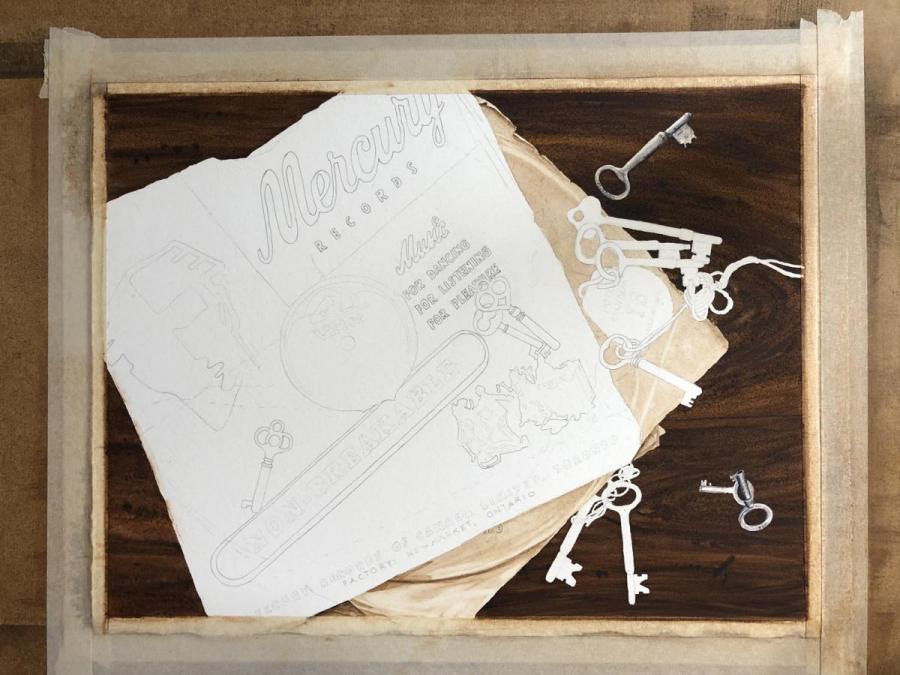 Weight: 0