(CLICK ON THE IMAGE BELOW TO READ THE WHOLE ARTICLE)
A while back I found a pile of dusty old records and the person in charge of the dance studio where they were stashed seemed to have no problem with me taking a bunch of them off her hands. One man's trash, as the saying goes...
Today I put them together with my some of my favourite objects, old keys!
I have several bags of old keys and other bits of assorted hardware and trinkets. It seems that whenever there is an old drawer to be emptied of it's contents they always end up coming my way. When I take the time to dig through them, as I did today, I find all sorts of treasures! A token from the Cape Breton Electrical Company and a 1774 silver Spanish coin. Arrrrrrhhhh, pirate silver...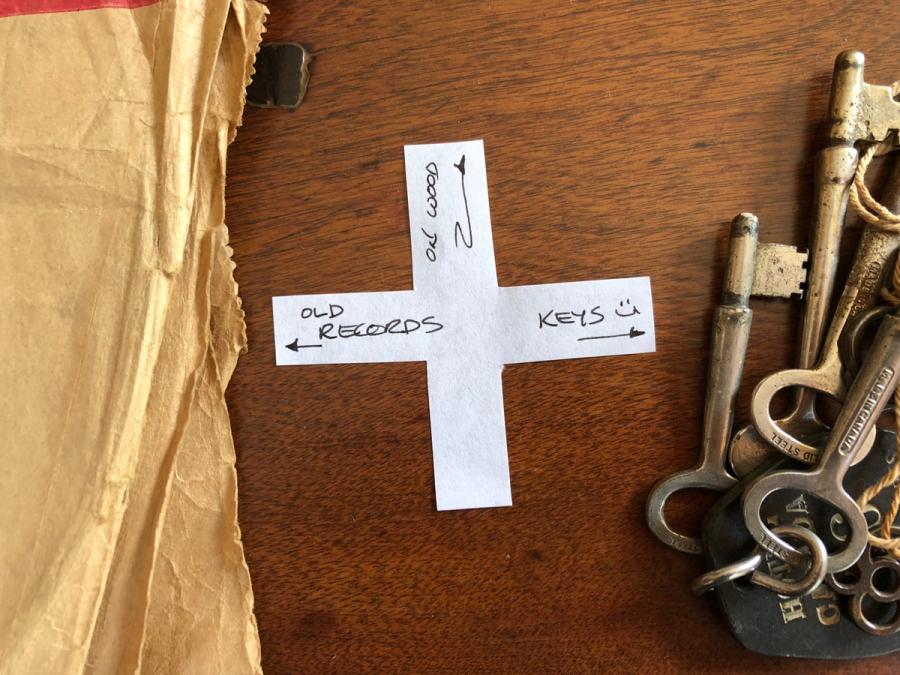 Weight: 0